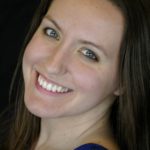 Jaimie Riechman – Music Instructor, Private Voice, and Musical Director
Jaimie Riechman, born and raised in North Central Ohio, graduated from Anderson University in May 2015 with a degree in Music Business. She started with The Biz as an intern during her last semester of university and has since pursued many musical opportunities in performance, teaching, directing, and technology in the Indianapolis area. With The Biz she has musically directed Seussical, Jr., My Son Pinocchio, Jr., Magic Tree House: Knight At Dawn, and My Time To Shine's Peter Pan Jr. Willy Wonka KIDS and Aladdin KIDS. She is also an instructor of private voice and various classes. Outside of The Biz, she music directed CYT's production of Bridge to Terabithia. She is also the current Director of Westside Church of the Nazarene's Handbell Choir and Avon High School's show choir group: Attraction. Jaimie has always been very passionate about the performing arts and she loves to inspire that same passion in her students.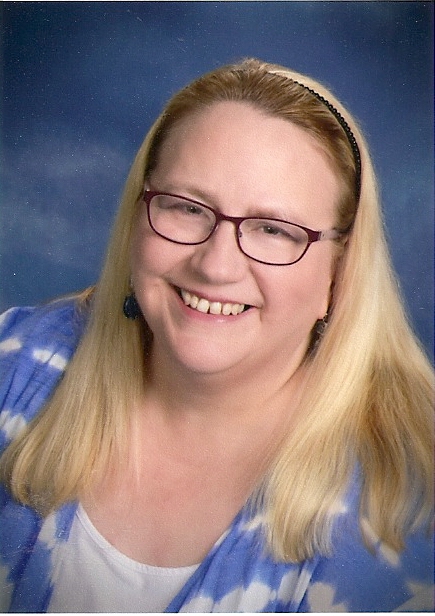 Jennifer Vincent – Piano Instructor, Music Director
Ms. Vincent was raised in Central Ohio and began piano lessons at the age of 7 and added violin at the age of 10. She holds a Bachelor's Degree in Music Education from the University of Indianapolis and a Master's Degree in Music Education from Butler University. Ms. Vincent has experience teaching music in the public schools, ranging from Kindergarten to the high school level. She has also taught music at the college level for Indiana State University. She currently teaches Music Appreciation at Ivy Tech Community College and at Ben Davis University High School, a local dual-credit program. In addition to her teaching experience, Ms. Vincent has been active in church music playing the piano and directing choirs of all ages. Her current private piano students range from age 6 to 16 but she will also teach adults who want to learn piano. She is excited to be adding piano instruction as an option to the community of The Biz in Avon.
Rachel Shelton – Guest Director
Julie Kays – Director/Instructor of the My Time to Shine Program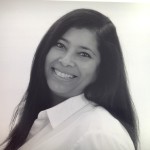 Rachelle Macavage – Dance Instructor
Born and raised in Virginia, Rachelle Macavage began dancing at the age of 4. She danced with the city dance academy and placed in numerous competitions for tap and ballet/pointe. She continued to dance and graduated from James Madison University with a BS in Special Education and a minor in dance. She and her family moved to Avon 3 years ago. Before that she taught Ballet, Tap, and Jazz for 16 years at the Dave Ragnacci Dance Studio in Scranton, Pennsylvania. She is thrilled to get back into dance and excited to be joining the Biz.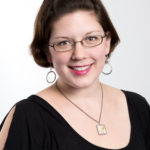 Amy Western – Dance Instructor
Amy is originally from Pittsburgh, PA, She began her dance training at the age of 3 at Pittsburgh Youth Ballet studying with Jean Gedeon, Nicholas Petrov, Tamar Rachelle and Kimmary Williams, to name a few. She has performed with the New York City Ballet, the Chautauqua Ballet, and the Butler Ballet at Butler University. She performed in the musicals "The Music Man", "Annie", "Guys and Dolls" and as the title character in "Peter Pan". Amy completed her BA degree in Dance Pedagogy from Point Park University in 2003. After moving to Indiana, Amy taught at Southold Dance Theater, was Artistic Director of Carmel Dance Center, and opened Indy Dance Academy as Dance Director. Amy's students and pieces have received numerous regional and national awards for stylization, entertainment and high technical achievement. She also acted as resident choreographer for Westfield High School in Westfield, IN from 2009-2015 where she had the pleasure to set their spring musicals that included Into the Woods, Xanadu and Hello Dolly. She lives in Plainfield with her husband and two children, Madeline and Christopher.
Doug King is a local actor/choreographer/director. He is currently on the dance faculty at Anderson university teaching jazz, tap and musical theatre. He danced locally with Gregory Hancock Dance Theatre, Indianapolis Ballet and Dance Kaleidoscope in its annual Yule Tide Celebration. When Disney was in town, Doug danced in the Pan Am opening ceremony, The 500 parade, and The 500 Governors breakfast. Doug was on the first national tour of JOSEPH AND THE AMAZING TECHNICOLOR DREAMCOAT with Donny Osmond as Levi and in the Canadian national tour as Dan. In Indianapolis, Doug works with Beef and Boards Dinner Theatre as an actor, choreographer, and director. He most recently was in OKLAHOMA, and MARY POPPINS. He has played "The Scarecrow" in WIZARD OF OZ, "Cosmo Brown" in SINGIN' IN THE RAIN, "Will Parker" in OKLAHOMA, and "Joy" in CINDERELLA.
Alexandria Van Paris
Dance Instructor
Alexandria was born and raised in Avon, Indiana, and she began performing at the age of six. As a child, she performed in over forty productions, many of those at professional theaters around Indiana, Illinois and Massachusetts. She has also directed, choreographed several youth productions. She graduated from Ball State University with a B.F.A in Musical Theatre and now calls New York City her home. In the last two years, she has performed professionally in Georgia, Ohio, New Jersey, South Carolina, and here in Indiana. Recently and locally, you may have seen her on stage with the Indianapolis Symphony Orchestra's annual Yuletide Celebration, as well as Beef and Boards Dinner Theatre in Chicago, and Cats. She is thrilled to help her parents out at The Biz!